Services
Because you have to consider everything.
Our dairy consultants offer the highest level of hands-on expertise and service possible, especially in the areas of nutrition and rations, feed management, reproductive performance, herd health, heifer and transition cow management and overall production management.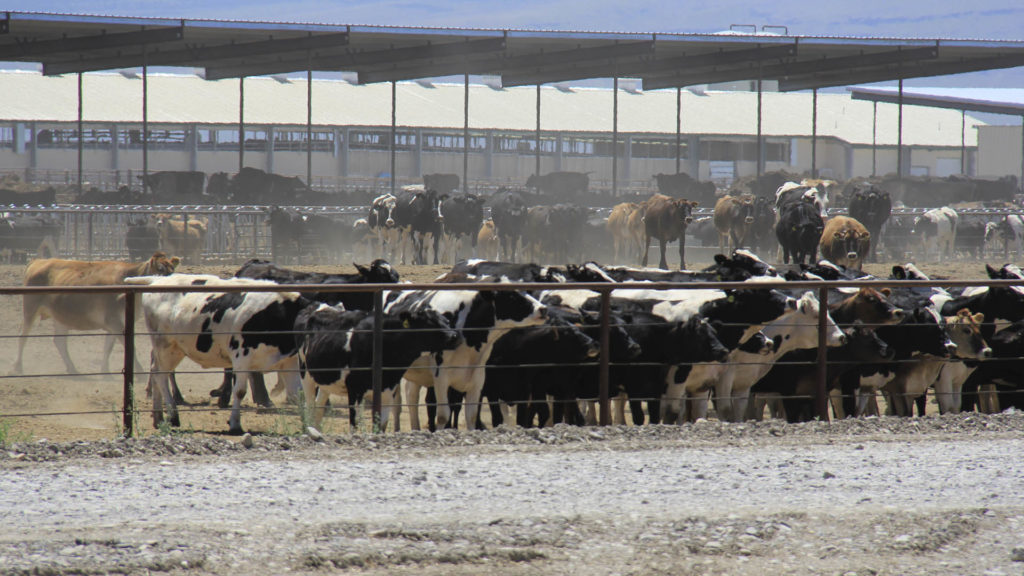 Nutrition oversight of all life and lactation stages
From calf to growing heifer to adult cow, we provide the best nutritional advice for your herd and pride ourselves in keeping the whole picture – or cow – in-mind, no matter their stage in life.
Feedstuff sampling and analytics
The little things matter, such as proper sampling, dry matter determination, assessing fiber length, recognizing mycotoxin contamination, and more. We pay attention to the details, because this can be the difference between success and failure for your nutrition program.
Diet formulation and modeling
We bring the art of diet formulation and the science of modeling together. Our focus is using readily available feeds and forages, with cost control in-mind. We then look for the best nutrient value in the market to meet your dairy's specific needs.
Mixing, delivery, and feed bunk management
There is the diet formulated, the diet fed, and the diet consumed by the cow. Our job is to make sure these three are as close to one another as possible.
We pay close attention to the details when it comes to mixing, delivery and feed-bunk management, as these areas often separate elite dairies from good ones.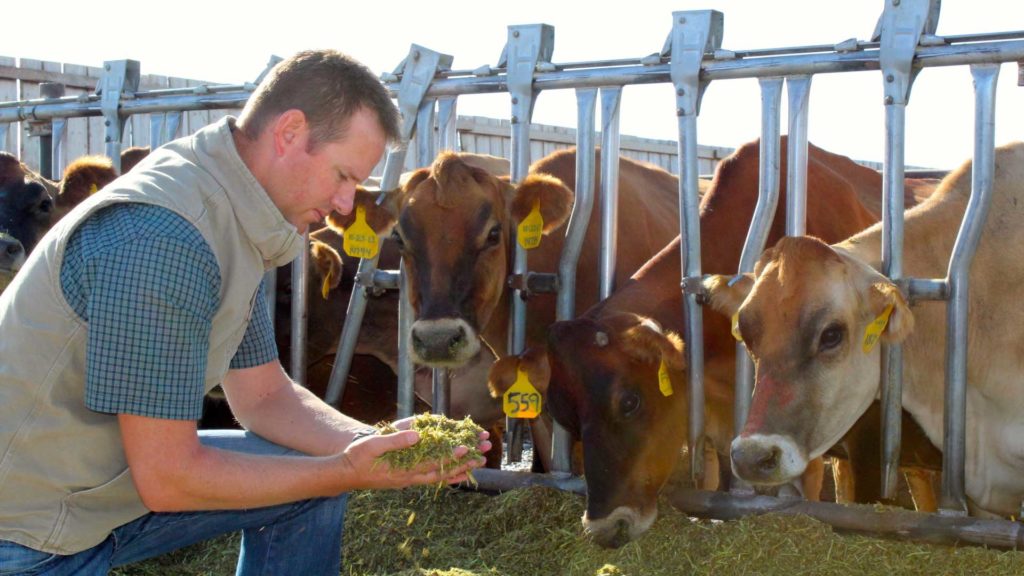 Inventory tracking and maximizing the use of homegrown feeds and forages
Cows love consistency, so knowing what feeds are in storage allows us to determine a feed rate appropriate to minimize diet changes over the entire year.
Planting, harvest, and storage recommendations
We do not claim to be agronomists or crop experts, but we do know what type of feed is needed to maximize herd performance. To accomplish this, we work with other farm advisors to make sure we are putting the right feedstuffs into the system for the next year.
Maintain supplier lists and track commodity prices
When you need certain feeds, we know where to find them and what value they bring to your nutrition program.
Our expertise is not limited to nutrition.
We will focus on any problem your dairy experiences. If we do not have the expertise, we will partner with those in the industry who do to help find a solution.
We problem solve in areas such as: production and components; health; reproduction; young-stock programs; herd dynamics – culling and herd turnover; genetic strategies; and financials.
Grouping strategies, stocking densities, cow time budgets, and flow through the system
Management practices in these areas can have a huge influence on performance outcomes. We will observe, measure and monitor these areas so we can provide advice on changes that can deliver the desired results.
Facility evaluation
We evaluate facilities and how the cow interacts with her environment. This includes the evaluation of air quality and ventilation, cow comfort, heat abatement, and flow through the system. The environment sometimes limits a cow's production or health, so it is a potential bottleneck that needs to be addressed.
Labor efficiencies and training
We focus on helping people understand standard operating procedures. This includes knowing what is expected of them and learning how to execute their duties and responsibilities successfully.  As one industry consultant likes to say, "Every problem on a dairy has a person's name on it." We help you eliminate these problems by working with your team and providing training when appropriate.
Systems analysis
You are constantly looking at the whole picture and we do the same. By conducting systems analysis and evaluating your entire operation, we are able to identify areas of opportunity. Management decisions made in one area frequently affect many other areas, so these are things to consider (and manage) BEFORE any changes are implemented.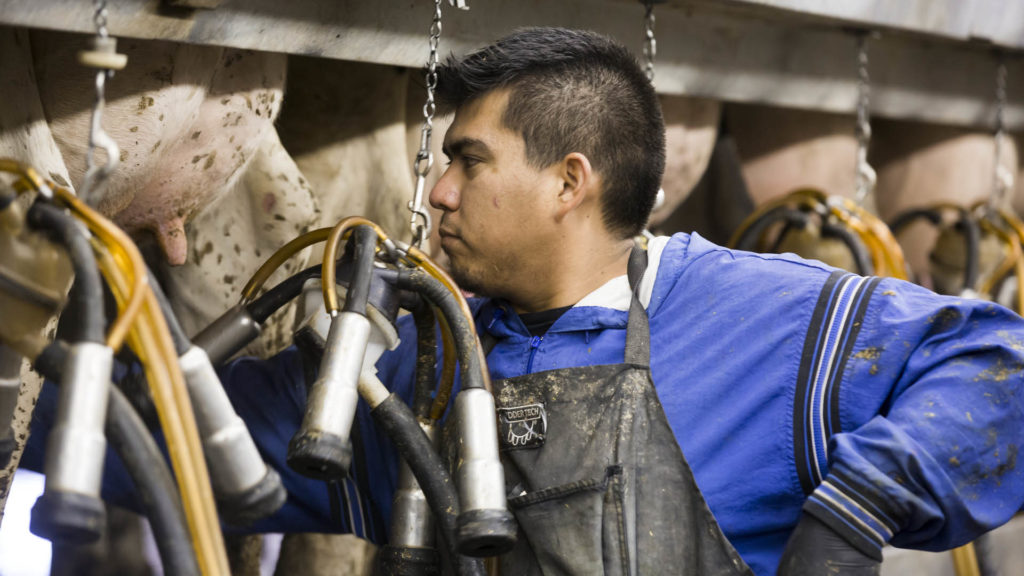 Work collaboratively with you and other farm advisors
Successful dairy people have learned to leverage and coordinate their entire team of advisors, especially where overlaps occur. Our consultants stand ready to work with other advisors to accomplish the goals you have set for your dairy.
New information, trends and ideas
The amount of information available to a dairy manager has exploded over the last decade and can be overwhelming. We help filter out marketplace noise, so you can make informed decisions.
By staying current on industry trends and research, we help you focus on what will make the most difference for your dairy.
Planning and implementing changes
Identifying problems is not enough. We create solutions, implement changes, and monitor the results to ensure benefits have been created. Anything short of that is an incomplete job.
Record evaluation
We help you track, evaluate and improve your operation by looking at performance, trend monitoring, financials and benchmarking. We always keep the "big picture" in-mind and offer a full slate of services because of it.
On-farm and web-based record systems
We believe in the value of using data to both solve problems and identify opportunities. Evaluating your operation's records provides good insight and helps us ask better questions so we can get to the real issues and offer solutions.
Benchmarking
Benchmarking your operation against peers of similar size and geography lets you know where you stand compared to others. This also offers good information you can discuss with your nutrition and management consultant to help identify new goals and/or opportunities.
Record Manager and trend monitoring
Paying attention to what is happening in production, health, reproduction, milk quality and financials is important. This is why we regularly monitor these numbers on your behalf.
If something shows itself, we can often see the change before you do. This early recognition often means early intervention and, in turn, provides opportunities for good risk management.
Dashboards and Key Performance Indicators
We use dashboard reports and key performance indicators to quickly monitor things and report back to you on a day-to-day or weekly basis. 
What owners or managers like to monitor on an on-going basis may differ. This is why we tailor our dashboard reports and key performance indicators to what you want to see. 
Trials and testing
"Will it work on my farm?" is a question we often get from producers. Sometimes, looking at the scientific data is not enough, so you do not know unless you try it.
When it comes to on-farm trials to evaluate products and/or management changes, we will get involved, as needed. Setting-up effective, on-farm demonstrations is important, as is knowing what data to collect and how to interpret the results. We can offer all this and more.